The Custodian - Miles Hunt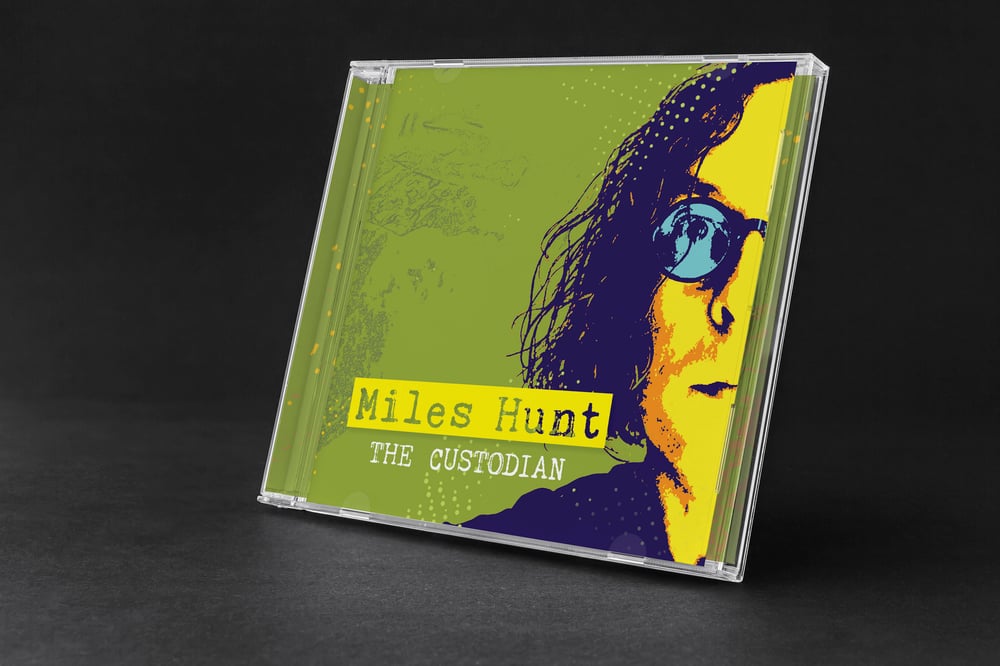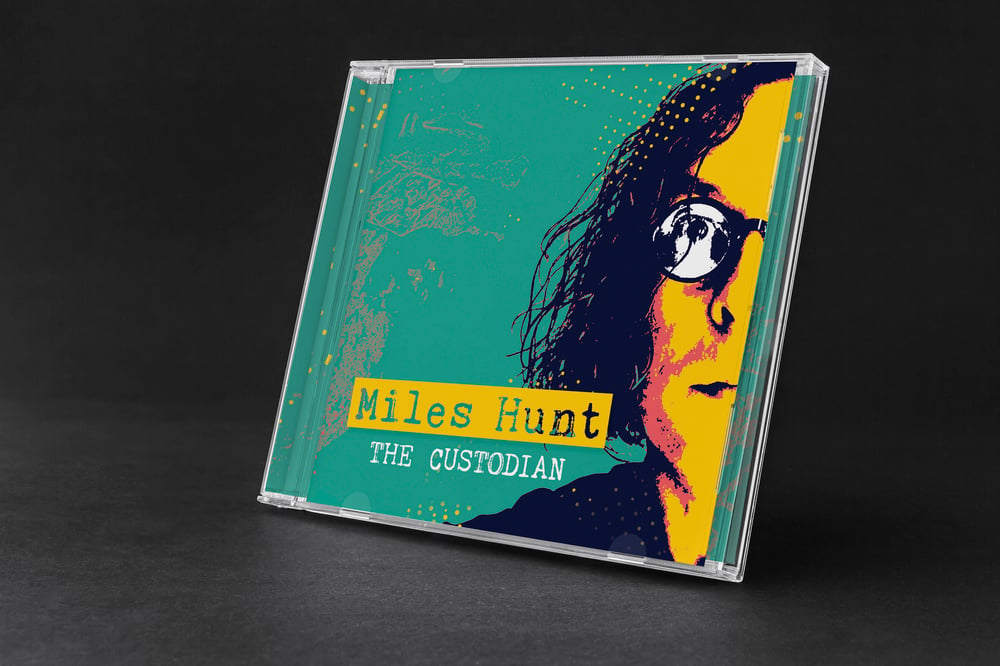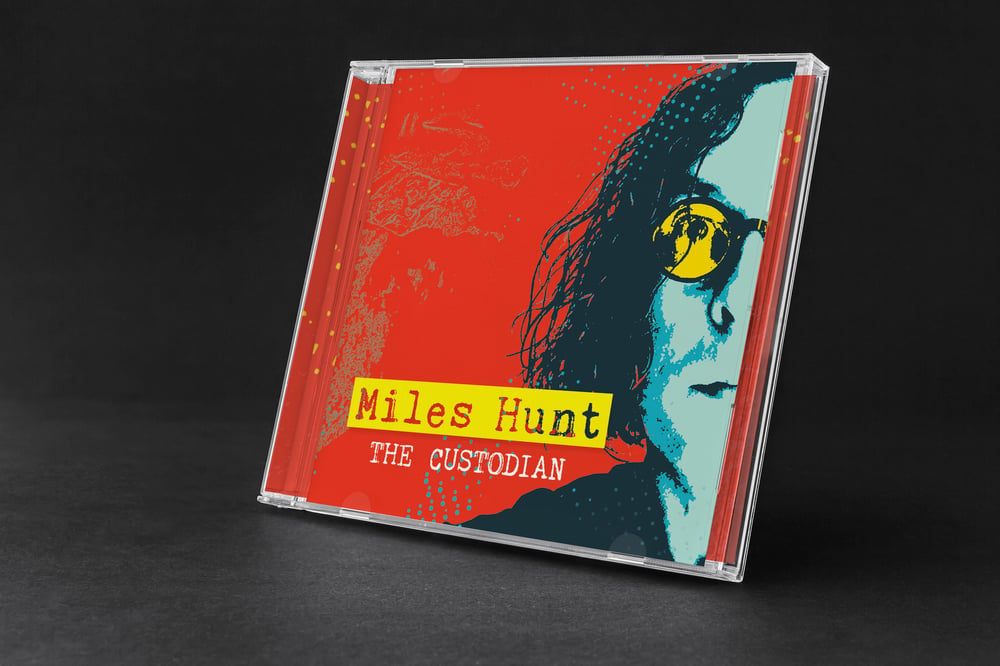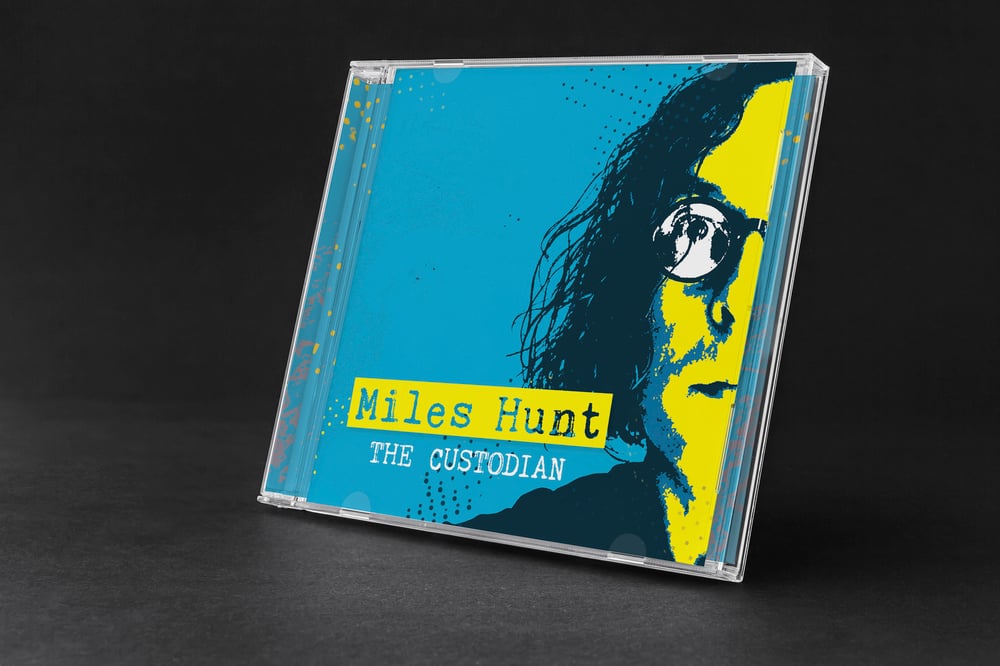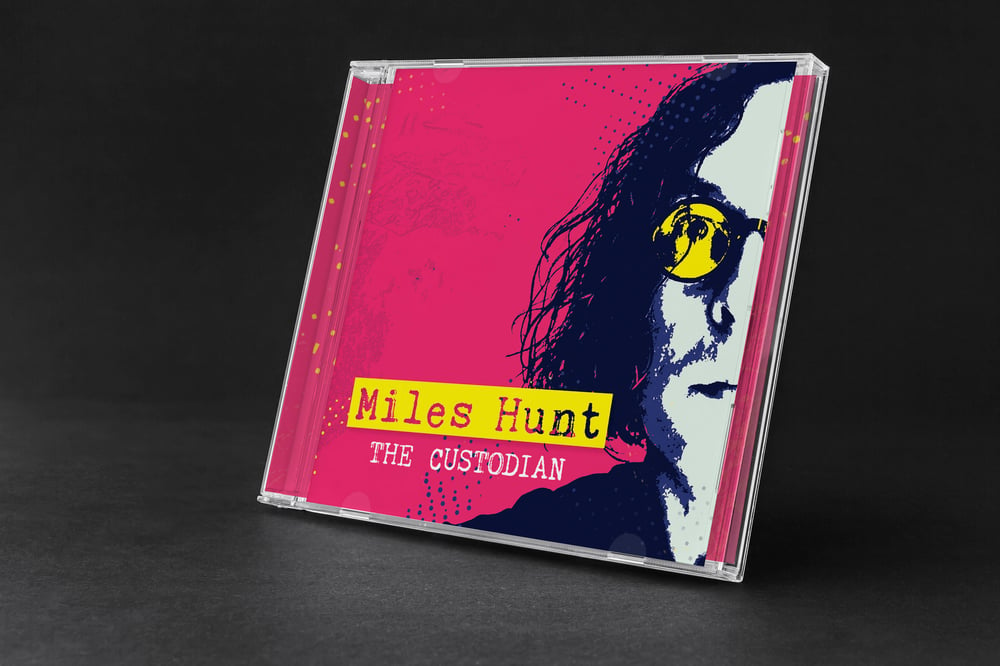 There are five different colour sleeves for these albums which will be shipped at random. Bundle deals for different colours are available through the drop down menu, please note the tracklisting is the same for all versions.
The Wonder Stuff's Miles Hunt solo album 'The Custodian' is out now, a double CD of thirty acoustic songs, written over the last four decades. Hunt says that the idea of becoming The Custodian came from a conversation with one of his musical heroes.
"I was in New York a few years back and was invited to guest at a Tom Robinson solo show. Tom has long been an inspiration to me and given the opportunity to perform with him... well, lets just say I couldn't polish my boots quick enough. During our brief rehearsal together on the afternoon of the show Tom asked me who I felt now owned the songs that I have written over all these years. I answered that whoever the publishing company I signed with probably did, but ultimately, I did. Tom was quick to correct me pointing out that all of my songs now belonged to my audience. Going on to explain that the songs I have written have been part of the sound track to thousands of people's live and it is those people that now truly own them. He said that my position was now of The Custodian, the person who's job it is to see that the songs are treated and performed with the respect the audiences deserve. It was an incredibly important thing to have said to me and something I have not and will not ever forget."
Disc One
Speakeasy
It's Not True…
Unbearable
Give, Give, Give Me More, More, More
Can't Shape Up
Them, Big Oak Trees
The Size Of A Cow
Caught In My Shadow
Maybe
On The Ropes
Sing The Absurd
I Think I Must've Had Something Really Useful to Say
Room 512, All The News That's Fit To Print
Fixer
Fits & Starts

Disc Two
Everything Is Not Okay
Flapping On The Pier (Pt.2)
Escape From Rubbish Island
Was I Meant To Be Sorry?
Tricks Of The Trade
We Hold Each Other Up
Falsified
Were You There?
Steady As You Go
Right Side Of The Turf
You Can't Go Back (To Once Upon A Time)
Don't You Ever
Good Deeds & Highs
The Sweetest Of Bitterest Ends
Custodian